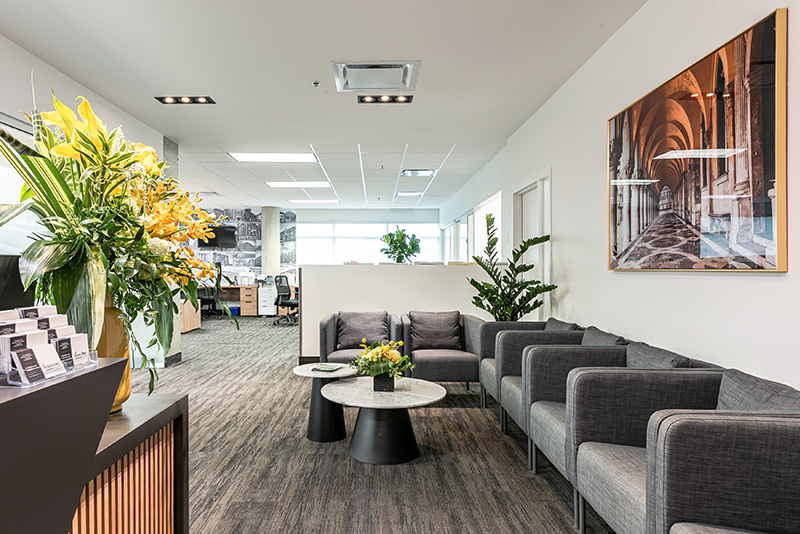 Founded in 2015 by Maître Ana Pac after completing her notarial studies and internship, AP Notaires began taking shape at the Centropolis complex in Laval. Mtre Pac's goal was to implement her vision of an organized, modern and efficient practice.
The team grew rapidly. Today, the practice has three notaries and ten collaborators working on various client mandates on a daily basis. Interns also join the group from time to time. In March 2022, the office space was tripled to meet the firm's continuing growth.
A unique structure
At AP Notaries, we encourage collaboration among all team members, whatever their position. Each is a specialist, handling a particular aspect of your case file. This ensures that the entire mandate is carried out to the highest standards of professionalism. For complex matters, such as a real estate purchase, your file will pass through the hands of several team members, each highly specialized in their respective fields, thus ensuring you of the greatest attention to detail and optimal results.
This comprehensive approach means that we are always keeping a close eye on your file and can update you on its progress at any time. We are proud to offer you consistent, high-quality service from the first contact to the completion of your mandate.
Efficiency
Simple services that
stay focused on the goal
Transparency
Clear fee structure and cost controls
Diligence
Rigorous legal agreements and opinions
Multilingualism
Services available in French, English, Russian, Greek, Arabic and Romanian