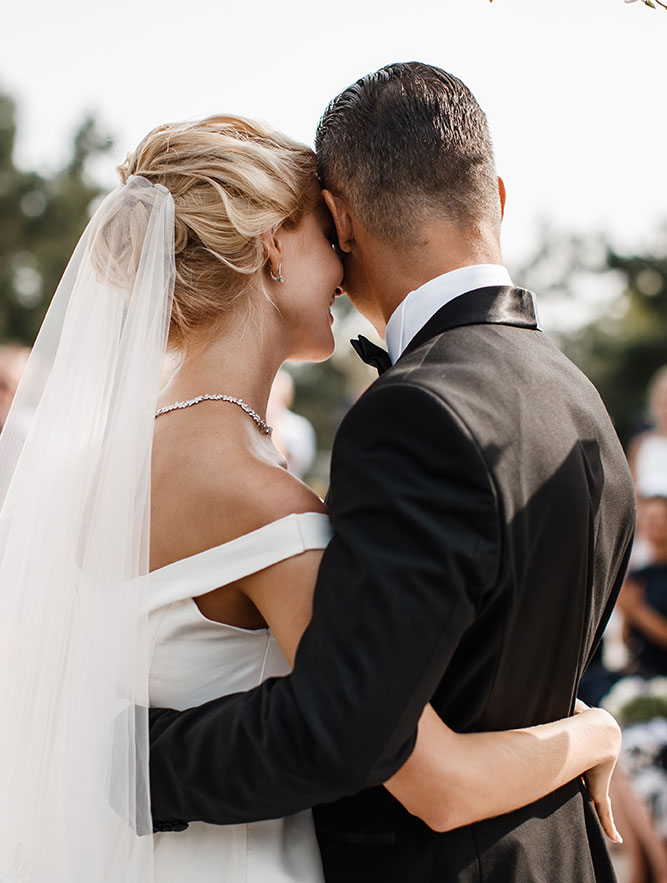 You've popped the question and now you're planning your wedding. As public officers, notaries are qualified to officiate at a wedding ceremony, whether religious or civil.
Why choose a notary
for your "big day?"
Rest assured, there's nothing "grey" about getting married before a notary. We will go to your chosen location, at the date and time of your choosing, and adapt to the style of celebration. This is much more personalized than a courthouse wedding, which must be performed during business hours and based on the availability of the clerk.
Furthermore, prior to your wedding, we will meet with you to fill out all the necessary documents. We'll also explain the legal implications of marriage. We will show you what a marriage contract involves (your notary can then draw one up) and help you choose the right matrimonial regime for you. Some marriages are performed in our offices, but we can also come to you.
To plan a celebration according to your wishes, contact one of our notaries. We will be delighted to partake in this major life event, whether a marriage or civil union!